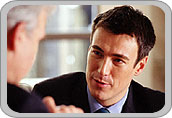 Logo Design Services
The core piece on all your marketing efforts is your logo. Your company's logo is the first place where prospects will have contact with your business or organization. If your logo is out of date or poorly constructed then you can be sure that you will loose business from your prospects or target audience. Many times an innovative and intriguing logo is what will make your prospects interested enough in your company to want to do business with you or at least find out what it is you do.
WC Publishing & Printing takes logo design very seriously. Our approach is to create fresh, innovative logos for our clients that establish branding identity, capture the attention of your target audience and tell the story of your business. WE ARE NOT a "fast food" fast Internet logo company. Yes many of the Internet logo companies are cheap and quick. But just as junk food has a devastating effect on your health, so does a poorly designed "fast food" logo have a disastrous effect on your brand and marketing efforts.
Our Process
We will begin by asking you a series of questions to learn more about your company, what you do, your mission and goals, who is your target market, etc... From here we will discuss what kind of logo package fits your needs. Our packages range in price from $500 to $2,500+ Depending on what package you choose.

Brochures and Folders
Your brochure and presentation folders should impact prospects and motivate them toward a desired call to action. If this is not happening, your material will end up in your client's trash-can!
It is amazing how many businesses have stale sales collateral such as brochures, folders, flyers, etc... Having poorly designed or ineffective material can strongly hinder customers from doing business with you. Poorly designed material = Poor results! In fact poorly designed material can actually damage your brand instead of helping it.

Your Image Should Reflect Professionalism.